International Summer Camp (ISC) 2017
(July 3- July 14,2017)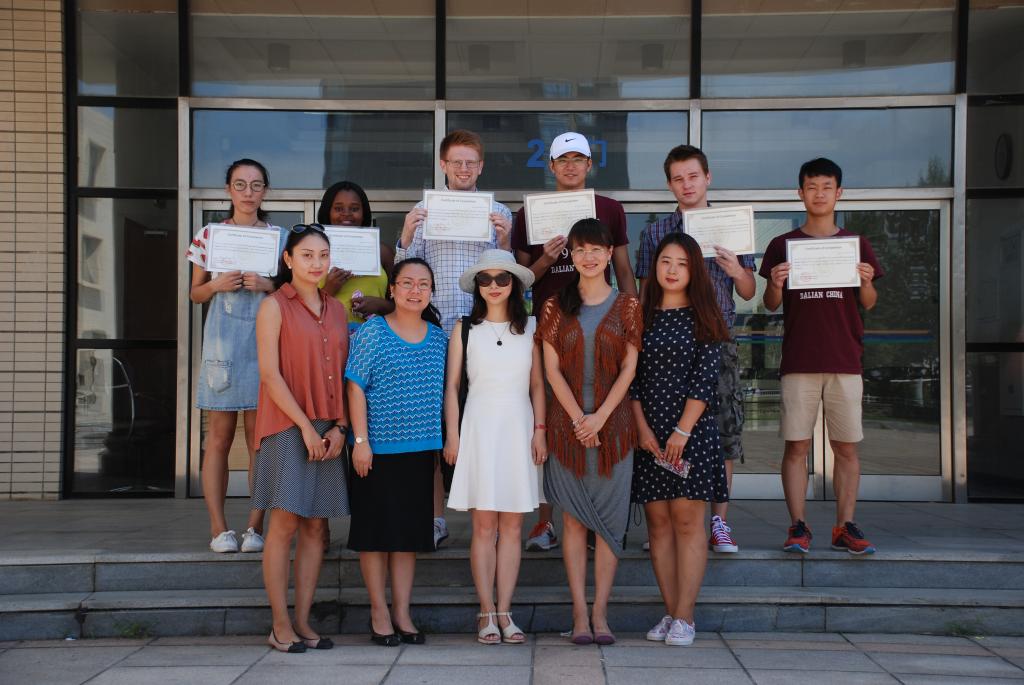 招生简章
Introduction
International Summer Camp (ISC) is held every summer for Chinese language learners or for people who are interested in Chinese culture and society. ISC is taught in English. Here you can not only feel the unique glamour of Chinese culture but also enjoy the multi-cultural exchanges which promotes your international understanding. You will make friends with students from china and other countries. ISC also organizes various activities including tours to Xi'an and Dandong, cultural experiences, beach barbecue etc.
Program schedule
Application deadline: June
Registration: July 3
Welcoming ceremony & orientation: July
Courses & activities in Dalian: July
Tour & visits (Beijing, Xi'an, Dandong): 2 weekends
Graduation: July 14
Note: guided tours to Xi'an and Dandong will be arranged on the two weekends at the students' own expense.
Main courses
Basic Chinese& oral Chinese (32 hrs.)
Survey of china (English-taught/ 6 hrs.)
Chinese culture (English-taught/ 12 hrs.)
Chinese history (English-taught/ 6 hrs.)
Chinese folk arts
Featured activities
City tours;
Chinese traditional cuisine: hot pot, dumplings, Chinese snacks etc;
Sports contests;
Peking opera, Chinese calligraphy, Chinese painting, Tai chi, paper-cutting.
Admission requirements
Above 18 years old(applicants under 18 should have a guardian in Dalian);
High school graduate AND in good health;
No Chinese proficiency is required.
| | | | | |
| --- | --- | --- | --- | --- |
| Tuition | Registration | Insurance | Internet | Books etc. |
| 9600 | 400 | 50 | 40 | About 400 |
Dining & accommodations
Students have a multitude of dining options within the walking distance of DUT campus. Students will be able to eat in the university dining hall or at any of the local restaurant off and close to the campus. Public kitchens are also available for those who would like to prepare their own food. The approximate daily cost of food is 40-70 CNY.
Campus card: it can be used on campus to pay for meals, laundry, gym, etc.
Accommodations will be settled at PhD. & International Students Dormitory, and program participants will be offered 2 options: single room 120 CNY/day, double room 60 CNY/day.
在线报名
Application & documents to support an application
Online application: http://iso.
Send application information to SIE mailbox: dutsice@
2 passport photos (3cm X 4cm)
Contact us
School of International Education, DUT
Contact: Ms. Lvna, Ms.Zhang Yihan
Email: dutsice@
Tel: +86-411-84706048 Fax: +86-411-84770361
http://sie.